当天 The Borneon.com 的推展礼和《逆风18》签名会。They invite all the cosplayer from kuching. Ching, shi yang and Jun Hong went to the activities too.
Today many funny thing happen. When we saw the movie star from 《逆风18》appear,, we together shout "你爱我,我是你偶像!"
Which terbalik of a fans suppose to shout.
then...He Throw one poster to us here....hokage catch it.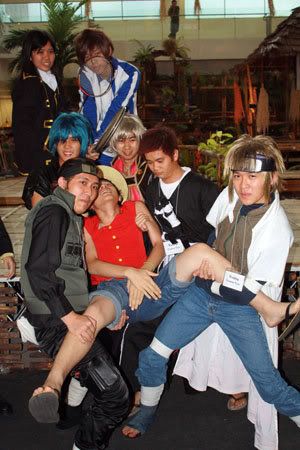 中午去吃饭时,
Desmond讲到"有看过FF13主角吃鸡饭吗?"Luffy也跟着说"有看过Luffy吃ABC吗?"
哈哈~结果,我们回他,Cheh~ Luffy 本来就爱吃的。
modeling?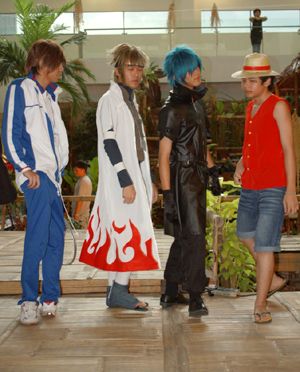 fei lun hai
video
Noctis and Hokage dance after the event...hohoho
guess where us?
luffy's straw hat and noctis blue hair really easy figure out..haha