Kuching open cosplay competition
my video missing some contestant i think, went to toilet that time..haha
Here is the smk pending gang video, as request shoot and edited combine together, enjoy:
Desmond 故意把声音拉低来回答问题。。哈哈
random shoot...haha...funny lah. wizard angelic chain is cute lol, prince of tennis fuji dont wan his gif liao? so fast run ke?
this is the only photo i took at mond's house.... reno and noctis as backgroup...haha
if wan see photo have to wait my friend sent me..
kekeke...
backstage photo, rehearsal before the contest:
More video from Sarawak Plaza Cosplay contest #4
part 5
part 6
photo by jackson yong
http://www.facebook.com/album.php?aid=102092&id=834087421&ref=nf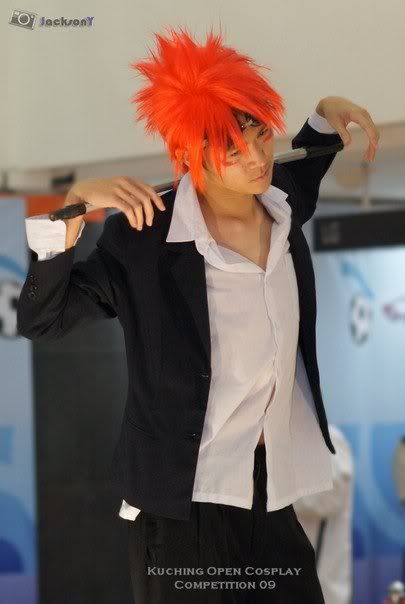 photo by micheal long
http://www.facebook.com/album.php?aid=139549&id=817982781&ref=nf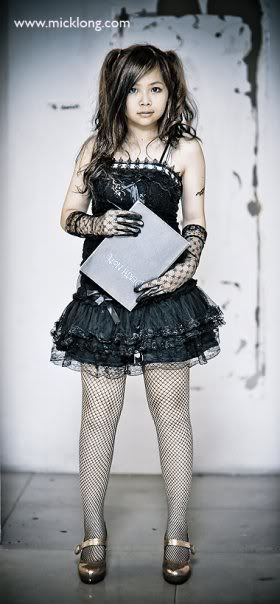 Pending gang......too bad luffy not in the photo,
and hope ching hui, hiroshi, ah bui inside too :P haha else both generation full members inside lah.
from upper eric, chuang ching and kiat seng, below desmond and hua kiong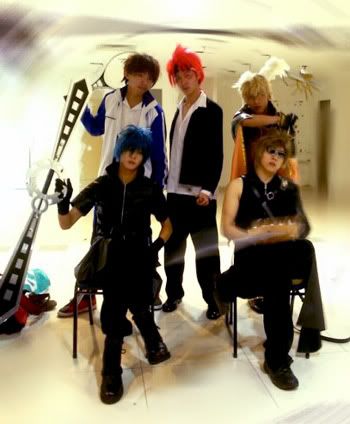 Gintama throw pi sai (nose shit) to Ah fu...wakakaka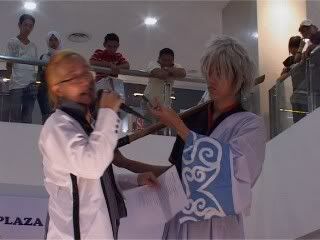 nice costume or not, fu said
--------------
Some video i found at youtube, but not shoot by me or nien: