Saturday Cosplay contest at boulevard, today is solo costume contest. Was really busy set up....
This is first time we join competition, a good experience for us.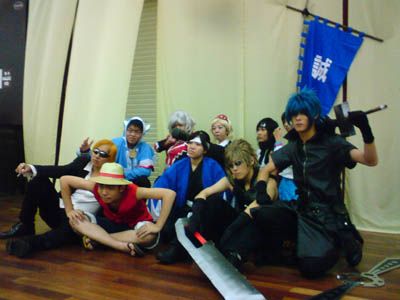 Really lot ppl today, kiong go find mum a while but end up stuck there, cos too many public wan take photo. Kiong' and Mond's both Mum also got support their son leh..haha
Competition start ~ when cloud come out, lot ppl shout there, noctis too.
cloud 的杀气很重! Luffy swing his hand is funny..haha.
Guess the result? Noctis and Cloud same highest mark...wow~~ they were called to stage for Live Battle PK!!!!! No matter result is what, i think both of them are great, same no.1~
i saw some girls asked signature from cloud and noctis...O.O
垃圾场王子? 背景还有垃圾的。。。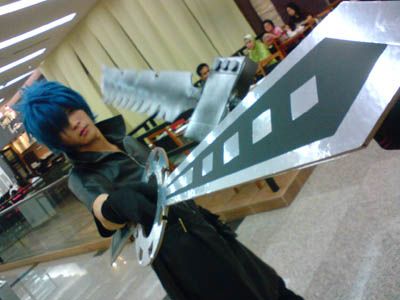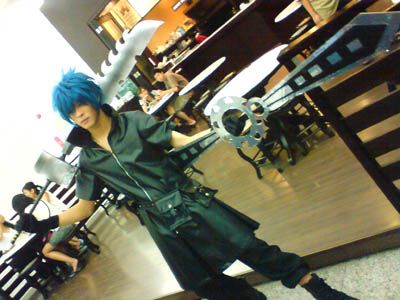 photo by mick long and jackson yong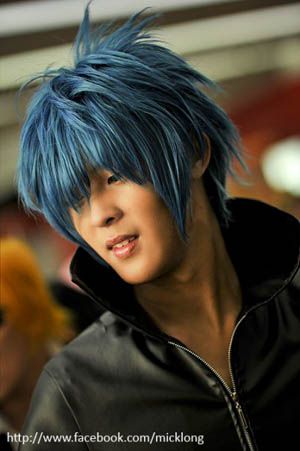 noctis his hair also spend 1 hour to set, put lot of spray and hair glue. Cool!
photo by jack, sanda
cloud and noctis pk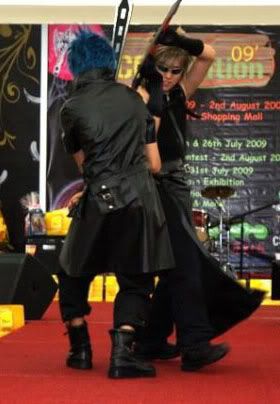 ---------------------
2nd day audience are less than 1st day..and end early too. Got Tripple Haruhi today. lol. Reached there very late 7.20pm...swt.
Kiong today no cosplay, actually he plan cosplay tidus, but too rush, he just wake up..
Desmond as that reno..haha. Prince become ah beng..wakakaaka. Cos he wan help Ching testing the costume first.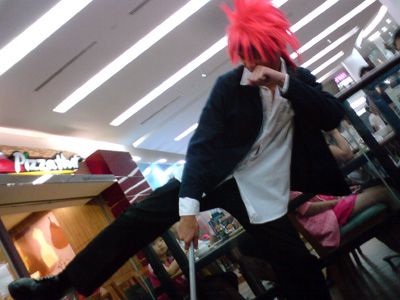 reno (jun hong's version)